My students have been practicing and learning all about how to tell time to the hour and half hour. We started our unit with a little anchor chart.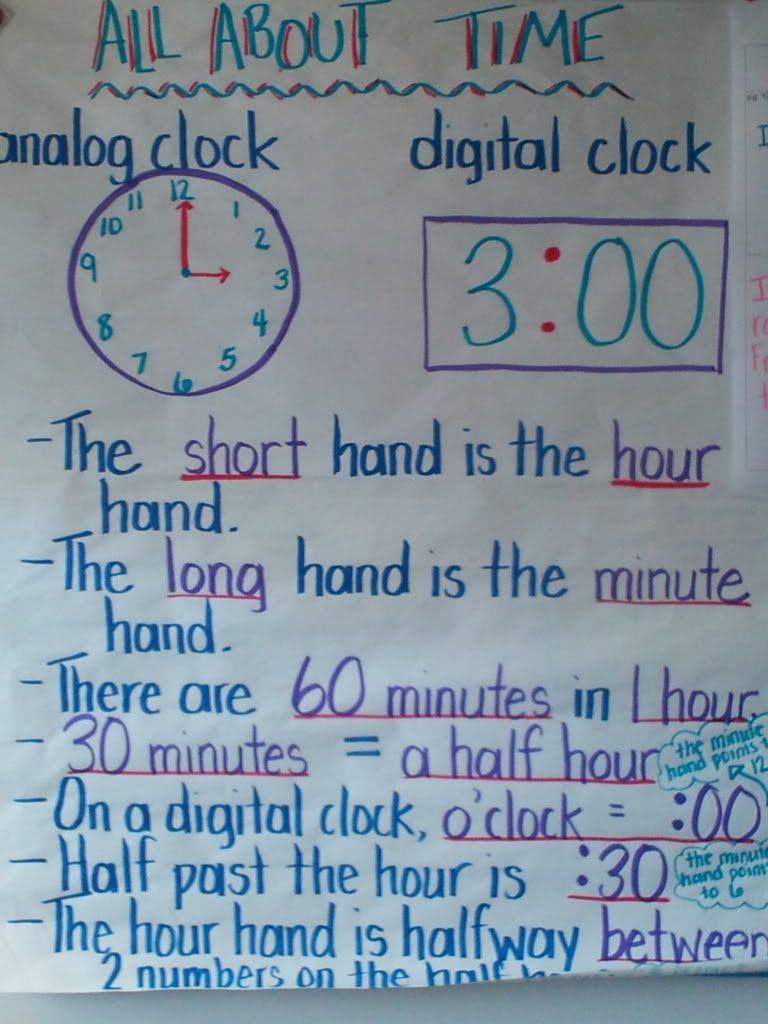 We've spent time in both math and instructional focus, honing our awesome time telling skills! The students have worked so hard, and they are really getting good at this skill, even if only so they can practice telling time so they know when recess and specials are. :-) I created a game, Ladybug Partner Bingo, to help the kiddos continue to practice telling time to the hour and half hour. To play, e

ach student gets a game board and some game markers.

Cards should be shuffled and divided between the partners. Students take turns drawing a card and reading the time. If the student has the corresponding digital time on his/her board, he/she puts a game marker on the ladybug spot. If not, the card gets put in a separate pile. When all the cards have been gone through, students will take the separate pile of cards and reshuffle them to continue play. Students will keep going trying to fill their ladybug spots. If a student gets the card that says FREE SPOT, he/she may choose to place a game marker on any spot on his/her ladybug. The student who fills his/her ladybug first is the winner! You may want to laminate the game cards and boards first (at least if you're anything like I am and don't like things getting "torn up" ha). Enjoy if you can use it! You can download by clicking any of the pictures below, or you can go to my TpT store to download - HERE.
Pin It